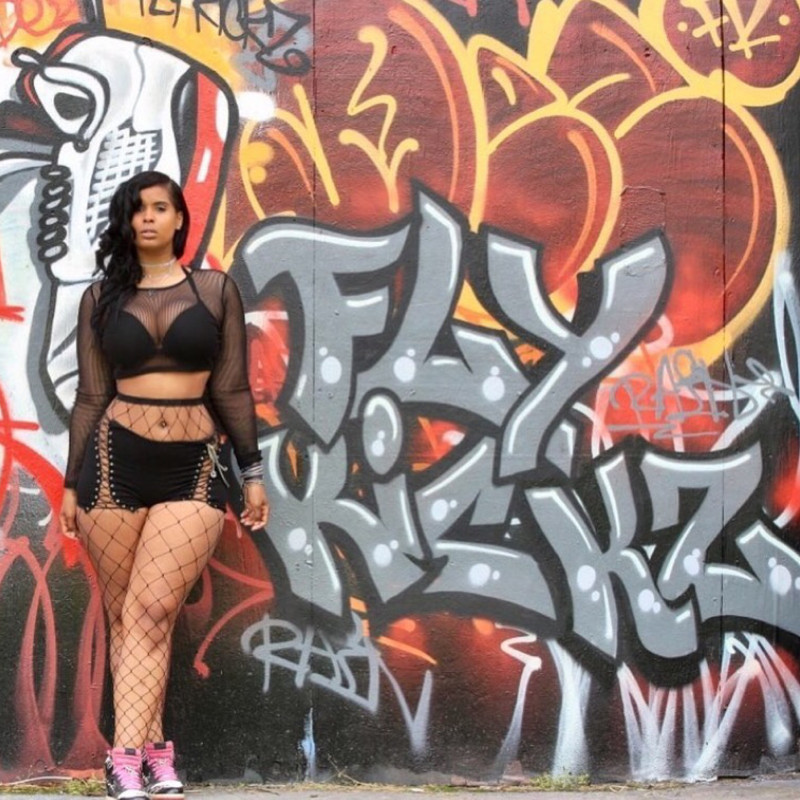 As the creative mind and artist behind FlyKickz, Dez has always been heavily inspired by sneakers. Since a child, the shape, colors and styles have intrigued her; some of her fondest memories were spending hours on Saturdays at the sneaker store with her father shopping for the right pair of fly kicks.
Since emerging in late 2009 creating one of one custom hand painted sneaker designs, FlyKickz has evolved to painting pictures of sneakers on canvas to disassembling coveted sneakers with Edward Scissorhands like precision and reassembling them to create works of art that exude a unique style and aesthetic appreciation.
Experimenting with various mixed media, combining the love of art and sneakers while exhibiting what can be described as a collection inspired by SOLE is how FlyKickz excels. FlyKickz concepts are a mesh of boldness, beauty & fun a clear reflection of an artist whose creative talents are both complex and changing.
Dez continues to remain focused on her artistry, collaborating with talented artists, showcasing at various events and venues while learning new techniques with hopes that the love and energy that permeates her work can continue to inspire.