TRY LOVE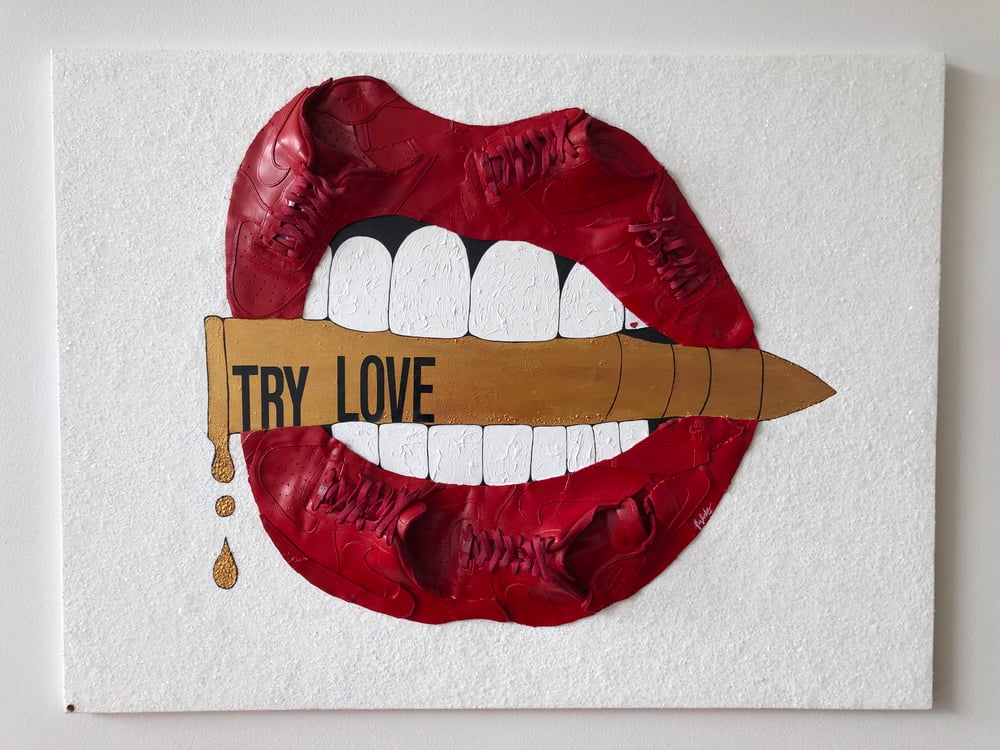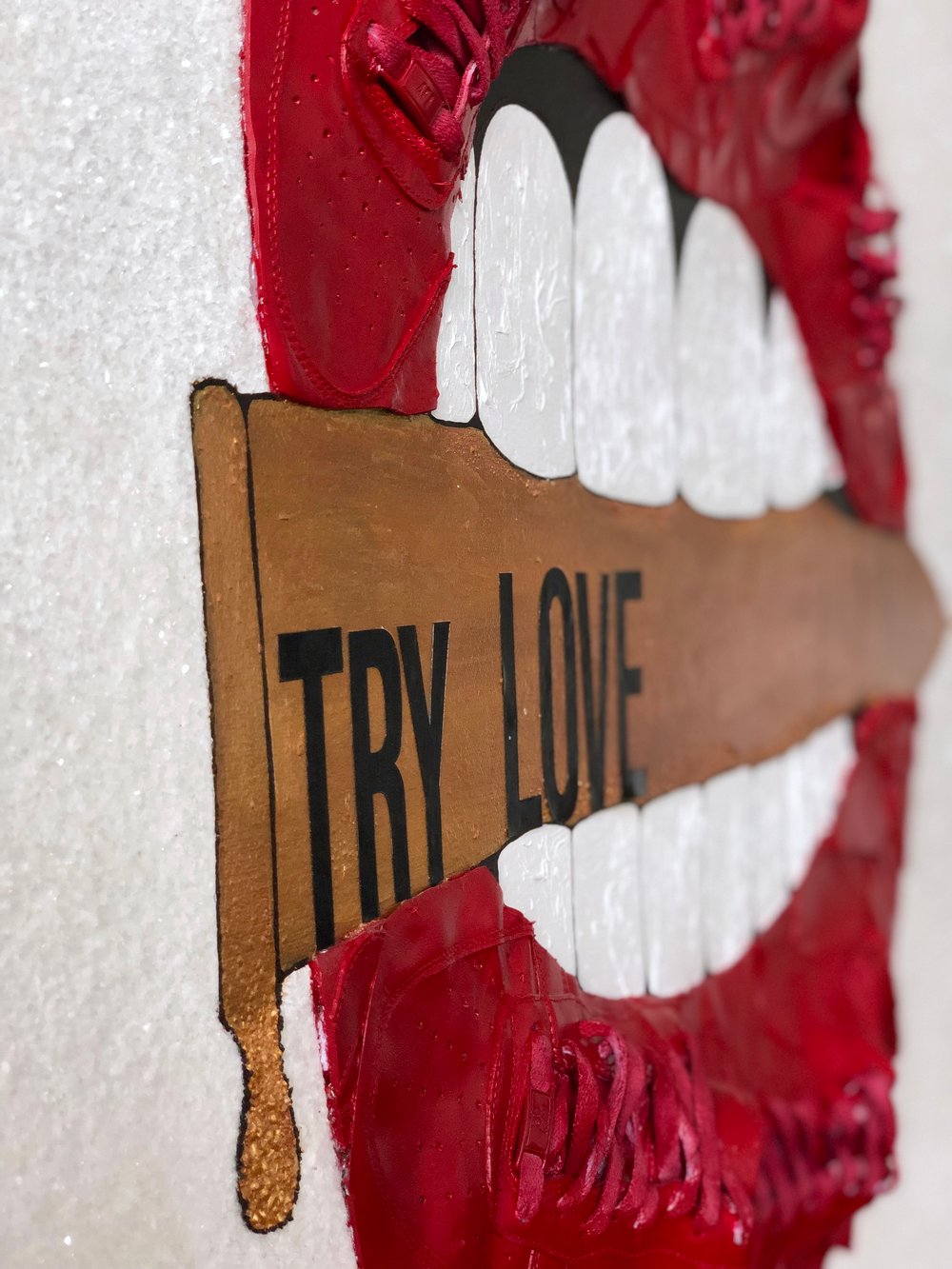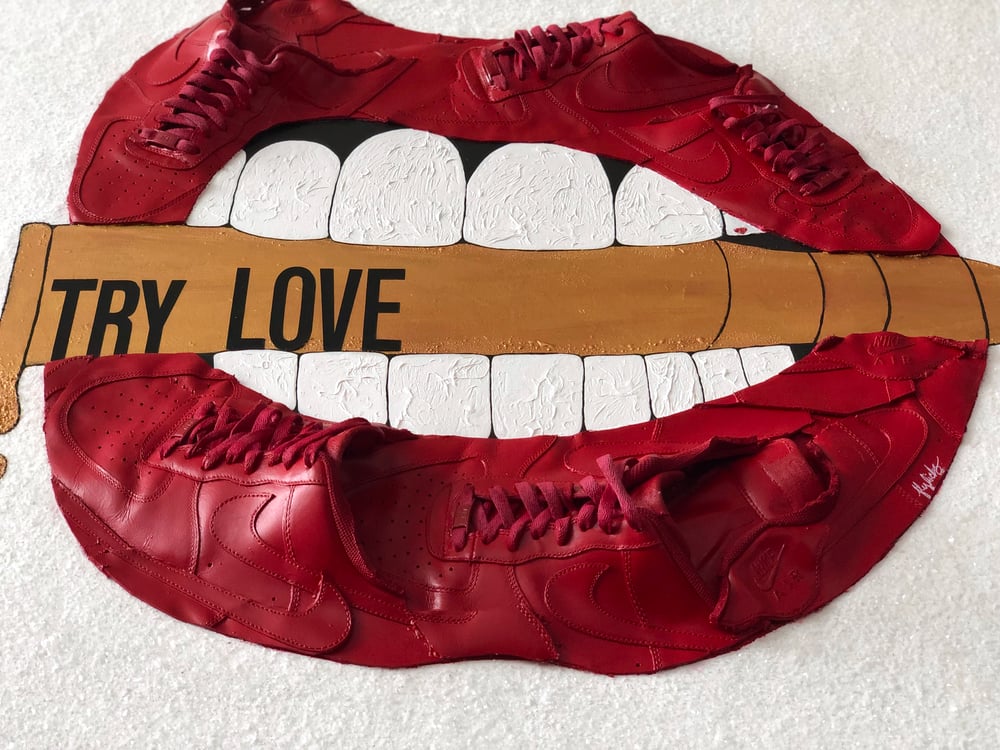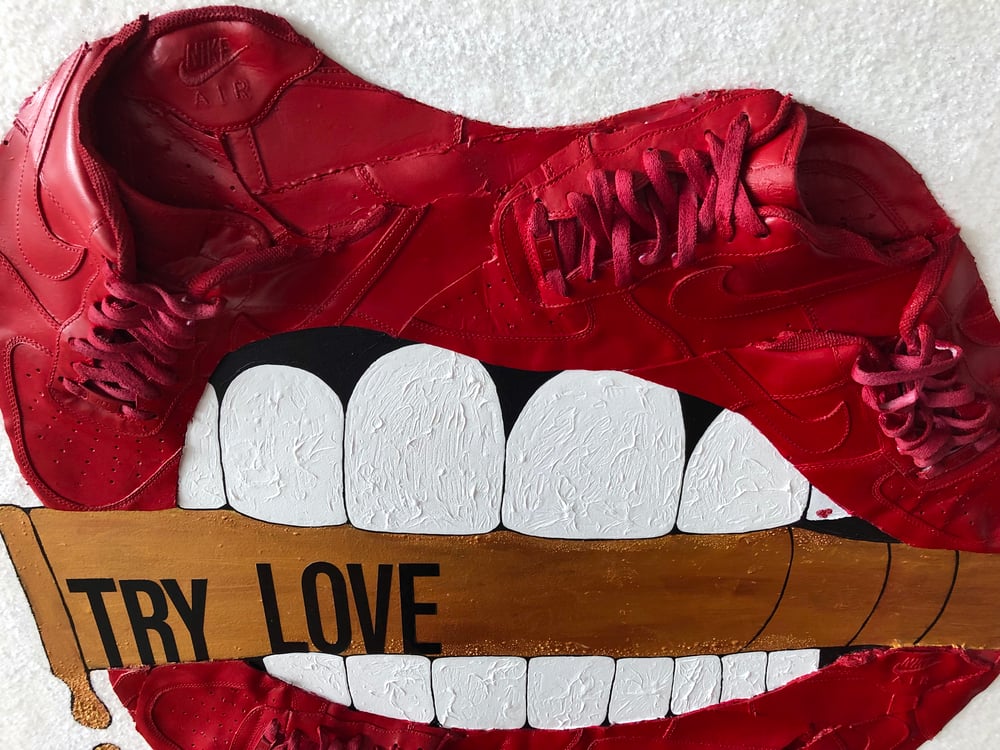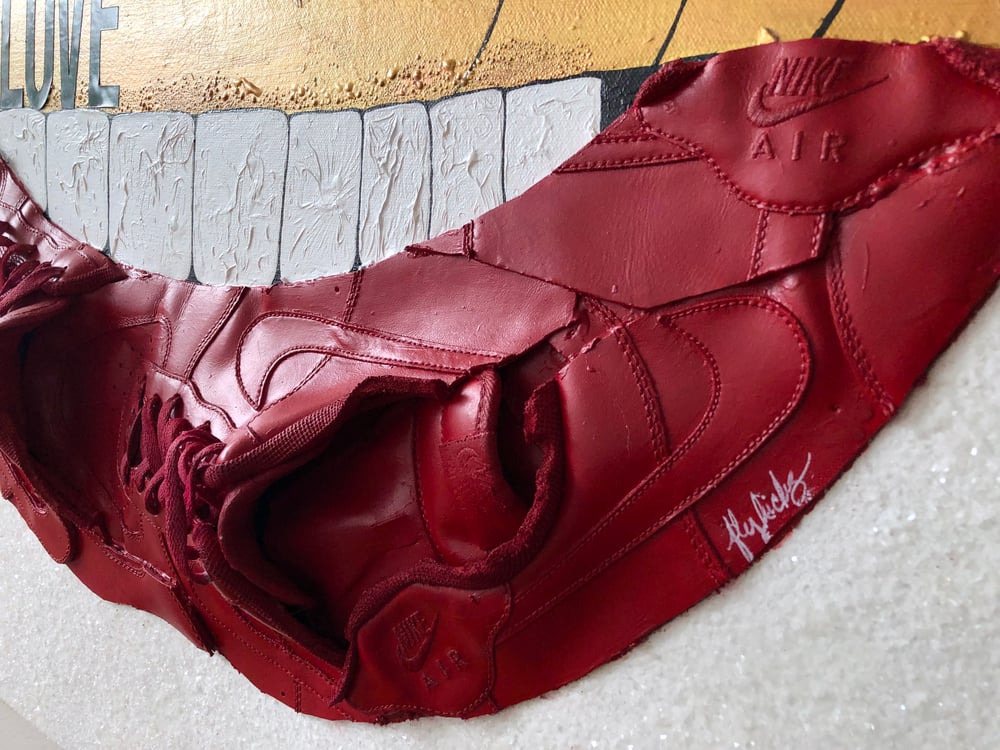 Created using white 𝐍𝐢𝐤𝐞 𝐀𝐢𝐫 𝐅𝐨𝐫𝐜𝐞 𝐎𝐧𝐞s,
𝟑𝟎𝐢𝐧 𝐱 𝟒𝟎𝐢𝐧
Mixed Media
*Personal Delivery/pick up options mail be available depending on location. Email for details/pricing
Note to Buyers:
• Artwork Bill of Sale will be sent to the email address provided when the order was placed. Please review, sign and return.
• Certificate of Authenticity will accompany canvas.
**PLEASE NOTE: Canvas will be on display at the Trenton Public Library for an exhibition starting Oct 3rd until Oct 31st. Canvas will be available for shipping as of Saturday, November 5th.